I'm sharing some photos from a college graduation party that I did for a friend.  I helped with the overall look and decor.  So flowers, centerpieces, etc.  For her graduation celebration, she wanted a very sophisticated look and feel and I think we were able to achieve that.
The starting point was her school colors, which were red and silver. On the tables, red roses were arranged in mercury glass vases in various shapes and sizes next to a pile of red vintage books tied with beautiful satin ribbon set on top of black tablecloths. I also used a small mercury glass vase to hold a votive candle.
It took some time to compile all the books we needed for this look. I used about 5 books per table. The subject matter did not matter. There were 15 tables, so we needed 75 books just for the centerpieces. In total, we used about 100 books for the tables and accents locations like the bar and card table. Table numbers were also framed in a small silver frame. Each table was unique due to the variations in the vases and books.
The hors d'oeuvres table also featured a large showpiece arrangement.  I found a large mint julep-style vase at the goodwill that served as the most perfect vessel for this arrangement.  I also found about 8 large red vintage references for this table.  They needed to be large in scale to complement the large arrangement at the base and then accented with mercury glass vases with votive candles inside.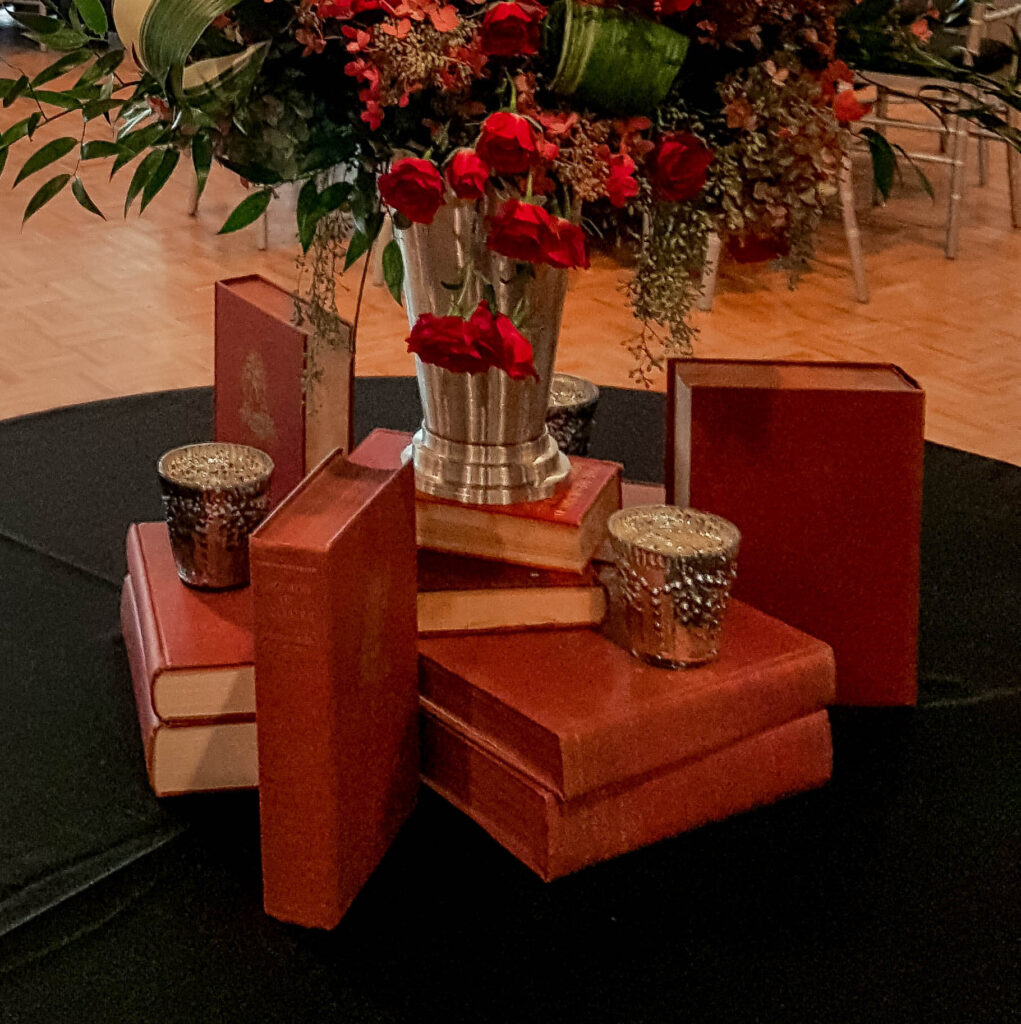 I forgot to get a picture but the cardboard was a vintage briefcase, which turned out beautiful.
It was a beautiful sophisticated look, I loved how it turned out.