2020 started off amazing, and when I think back to January of 2020, I remember being so excited.   I had just opened my both in October of 2019, and things were going well.  I was making my rent plus a little more (not much).  It was a great start things were going really well, and then, the world shut down.
The co-op was closed for almost 4 months!  I wasn't sure what was going to happen.  In June, the co-op opened up again (thank. God!).  Estate sales began again, and the thrift stores were opening up (I missed picking for treasures so much), and I could finally exhale. 
As crazy of a year as it was, there were still fabulous finds. These are my top 5 finds of 2020
NO. 1 Matching pair of marble lamps
I was in line checking out at Savers, and there were these two matching marble lamps! 2! (Did I mention they were matching.) They were sitting on an empty check out table. So asked if they were available. Turns out a woman that was checking out had just passed on them. I was screaming inside. She didn't want to let them go, but she said she didn't have a place for them.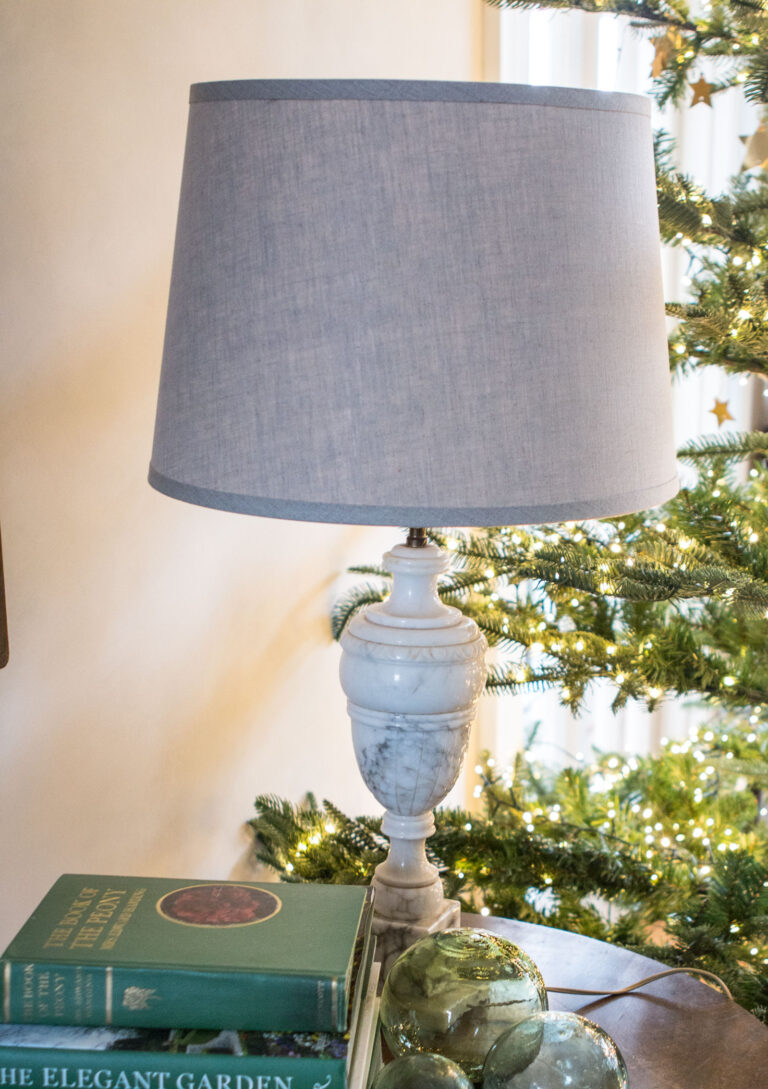 NO. 2 Large Quartz Rock
It was one of the first estate sales that I went to after things started to open up. This house was a hoarder's house for sure, but these folks had excellent taste. I found many things, but this beauty was my favorite.  I found it in the garden, being used as an accent rock! As you can imagine, it was pretty dirty, but I was happy to score it for $5! I tried to wash out all the dirt but couldn't get it clean. I tried a dish brush, a toothbrush, nothing worked.  So I ran it through the dishwasher, and that did the trick. I have it on a side table that I created out of an antique pickle crock. It sits next to the marble lamp. And the colors are just perfect.  Lately, I have been gravitating to these natural tones. 
NO. 3  Antique console table
I bought this table through an online auction. Online auctions are always a gamble because the pictures never do the items justice. A few auctions houses do a good job, but most are just quick photos with measurements. This gamble paid off. The table was everything I was hoping it would be in person.  
This table is the stuff that Restoration Hardware copies. Look at those legs and the dark wood. There was an old cup mark on the top of the table that wasn't disclosed, but otherwise, it is just glorious. And the cup mark well that's nothing a strategically place items can't hide.
No. 4 Pink Merino Wool Blanket
I found a matching pair of twin-sized pink wool blankets. They were $15 each, and they were in perfect condition. The prettiest shade of baby pink and I don't think they were ever used. The label reads John Atkinson – Made In England, 100% percent merino wool. I had no idea how expensive these blankets were, but now I understand why.
My husband hates using a lot of blankets, and I can never have enough. So the twin size worked out perfectly because I could keep it only on my side. I have never owned a wool blanket before and not sure I will ever go back. What a luxury.
NO. 5 Barn ladder
Again another online auction with mediocre pictures and a bit of a gamble, but I was thrilled when I picked up this old barn ladder. It was $65, a little more than I wanted to spend, but I'm a sucker for all the crackly goodness. It is made of a split log, and unlike most of the ones you find online, you could actually climb it. After giving the rungs a good scrubbing it was ready to hold towels in my bathroom.
As difficult as this year was, there were still many bright points. I hope that you were able to find some amazing treasures. Happy New Year!